Home
Equipment
Inhabitants
Pictures
Webcam
Tank News
Email Me
Links
Suggested
Products
Maintenance Log
Nano-Reef Chat
Welcome To Another Nano-Reef Website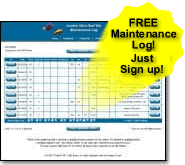 The Online Maintenance Log I created, is the web's most comprehensive and customizable maintenance log available. It's clean & sleek user interface is visually appealing and simple to use. It is completely user configurable, supports tracking of an infinite amount of aquariums per user, and is not confined to any one type of aquarium. Any type of aquarium can be kept track of, including freshwater, saltwater, brackish & ponds. A list of the Current Features can be found by following the link. Please feel free to Sign up to this FREE online software.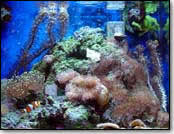 Don't forget to join the Online Chat or check out the Webcam Page. It's the perfect place for beginners & expert reefers. My nick is StuGotz, so be sure to say hi.
Any other Chicagoland Nano Reefers!?! Send me an Email, maybe we can trade frags!!!

03/25/05


I made a purchase tonight! I picked up 1 Large Turbo, 1 black turbo and really cool colony of sun polyps. You can check out the sun polyps right after I put them in my tank. Unfortunately the polyps have not extended yet. New Sun Polyps.
11/05/04


I got the itch to program a bit yesterday, so I went ahead and wrote an Image Gallery. I'm pretty happy with it, especially for the short time it took me to put the frontend and backend together. Please feel free to send me comments.
10/17/04


Finally a new addition to my tank! After spending about 4 hours cleaning my tank, I decided to go out and pick up a new torch. Maybe this will inspire weekly water changes again. Take a look here.